Fascinating celebration of human bondage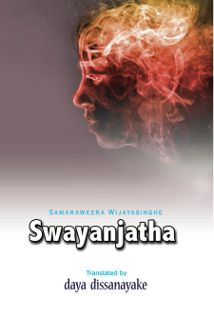 Swayanjatha is the intriguing, magical story of a small Southern village off the coast of Sri Lanka during the time of the British occupation, spanning the end of the 19th century and the early years of the 20th. Samaraweera Wijayasinghe creates a realistic, heart-warming picture of the lives of the villagers who are exposed to Westernization and the spread of the Christian faith.
Swayanjatha won the Swarna Pusthaka (Golden Book Award) of the Sri Lanka Book Publishers 2008.
The tele film based on Swayanjatha, produced by Serenity Publishing and directed by Sudath Rohana was broadcast over the Independent television Network in 2010.