The medicine you take can kill you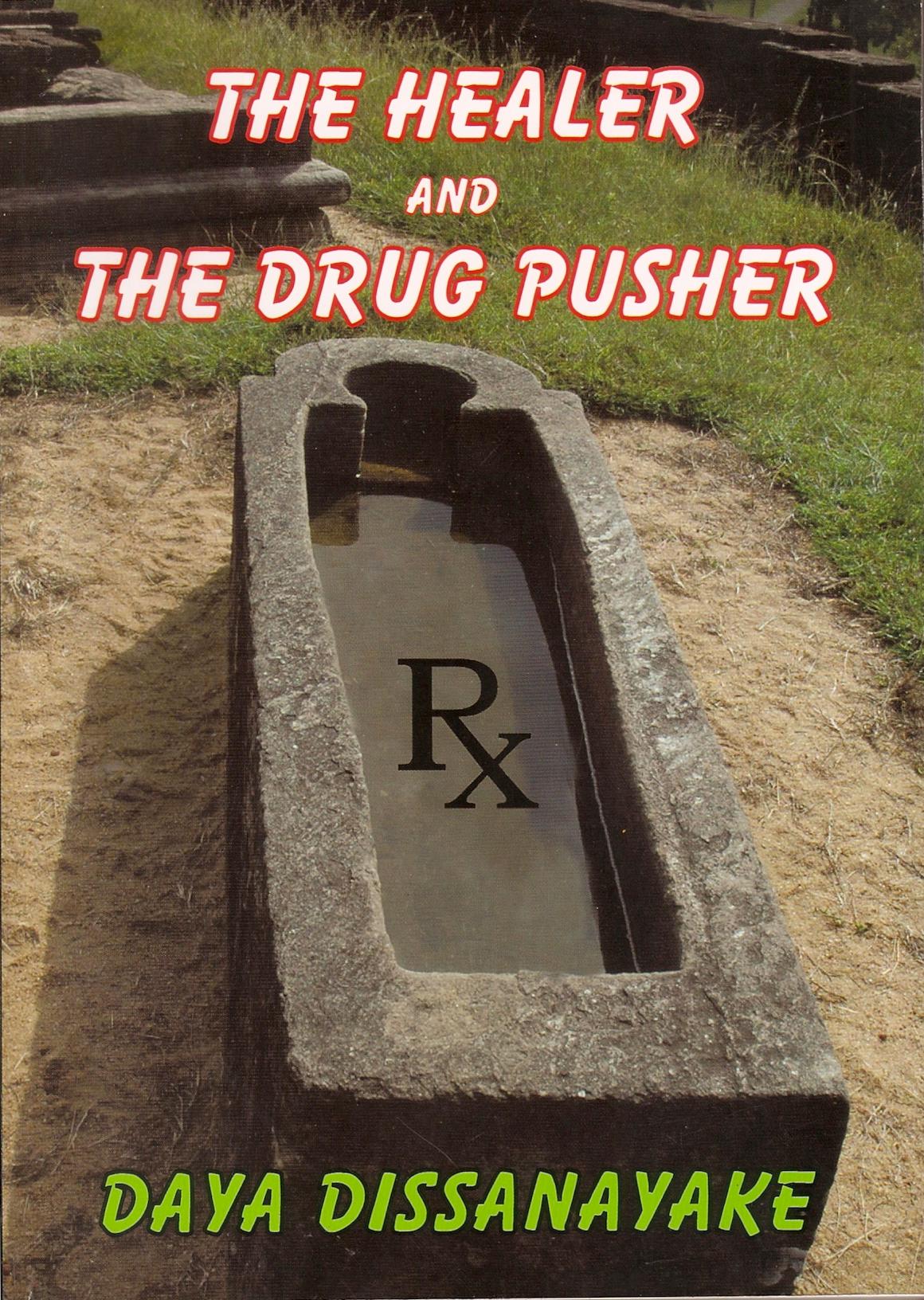 Say no to drugs. Not just narcotics, but all drugs sold as Western Medicine. That is what the young girl Bhanu tells her father who is marketing pharmaceuticals. Her friend, Suneeta is dying in a hospital in Colombo, Sri Lanka, from the effects of a drug manufactured by a Multinational company. Bhanu is a Tamil. Suneeta is a Sinhala. The time is the end of the 20th century. Could Suneeta's life be saved by going back to our ancient medical science?
Mitra is a Persian sailor who is cast ashore in the North of Sri Lanka. His life is saved by the Tamil villagers and treated at the hospital attached to the Buddhist temple. His blindness is treated at an eye hospital in the South of Sri Lanka. The time is the end of the 10th century.
This is the story in the novel The Healer and The Drug Pusher, which tries to go back to our ancient healing practices and how advanced they were and questions todays developments and if they have really benefited mankind. Isn't our indigenous healthcare system more affordable, more effective and least harmful?
It is the 3rd novel by daya dissanayake, and was published by iUniverse in October 2000. The Second edition of this book has been printed by Vijitha Yapa Publishers and is available at leading Sri Lankan Bookshops.
Daya Dissanayake won the State Literary Award in 1998 for his historical novel Kat Bitha. His 2nd book, The Saadhu Testament, which created history as the first e-novel by an Asian author, can be read for free on this website.
The Sinhala translation of the Healer and the Drug Pusher is also available for free download here.
You can read sample chapters from the book below.
ISBN 0-595-13700-8.
Sample Chapters
Chapter 3: The Healer
He heard voices, coming from far away, strange voices, in a strange tongue. Was it the middle of the night? He did not feel the burning sun on his face. Yet he did not feel cold either. Was he dead? Was he in another world, another life? He tried to open his eyes, but felt his eyelids were sticky, so he tried to wipe them with his hand, and found that he could not move them, or even his fingers. He must be dead.
Chapter 7: Pali
Pali could watch his face as long as she wanted to, becuse he would not know she was watching, and she did not have to worry about avoiding his eyes. She studied his face, which would once have been sun-burnt and hard and strong. It was pale now, after the long illness and after staying indoors for so long. His unseeing eyes, dull and sunken, stared at her from above his bushy beard.
Chapter 8: Smooth
"Smooth is not safe. It destroys liver tissue. It should never have been introduced to this country. It is better to live with acne, than die from liver failure. You are trying to murder innocent people."